By clicking on any links contained herein, you agree to the terms provided

here

and that you are of legal age and not offended by the material contained in these locations.
---

Domina Delights Events!
Thank You, Donors To
My Birthday Charity Fundraiser!
My ClassicFetish™ Theater
Experience TOUR!
10 Domina101™ Tips VIDEO
How To Attend My Events
Applications Accepted
for Party Service Assistants
---
A Special Thank You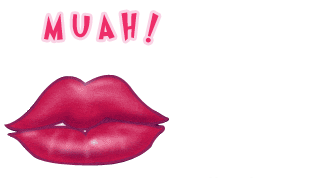 Many Blessings upon the donors for My 2017 Birthday Campaign Fundraisers.  And a very special thank you to the anonymous donor (public fundraising page)! Please feel free to contact Me so that I may thank you properly!
YOU can still make a donation and help build clean water wells for some of the MILLIONS of people who do not have access to clean water — no amount is too small!  Please Donate to My 2017 Birthday Campaign.  Every amount counts and makes a difference.
---
UPDATE: My Experiential Theater Project Preparing For Tour
My ClassicFetish™ Experiential Theater Project has been so much fun that I've received requests to take it on the road! While I'm doing hurricane clean-up, I intend to continue interviews for respectful Fetish Players, performers with Fetish Skills, and voyeurs who demonstrate safety in activities!  So, NOW IS YOUR CHANCE to get on board and cruise (or fly) to the sun-sea-sand for a weekend as part of the festivities!
Those chosen for travel MUST have a valid passport.  Expenses will be paid (excluding departure fees and your travel to/from Our transports) and all arrangements will be finalized in writing with participants prior to departures.
You MUST meet with Me in person before being considered for participation — My treat. Details sent to applicants.
AS ALWAYS, follow the carefully-written instructions I have taken the time to write to make sure that We proceed correctly from the very beginning.
Only cool & respectful, Fab Fetish Folks, I really mean it — you have to know how to receive and appreciate a GIFT.  There are NO other events with the level of upscale excellence that I'm sharing — are you worthy of this Gift?
 For an idea of what I mean by "fabulous," check out A Few of My Party Pics.
And speaking of knowing how to receive a gift, I strongly recommend that you indulge in the quick read that benefits both Dominants and submissives alike:
How To Present yourself To A Mistress
Remember: the investment you make in your Fetish Education is directly proportionate to the quality of your fetish experience.
Along with the Fabulous Fetishists I've known for years, this year's Birthday Celebrations are going to be some of My Best Events EVER!
---
GET The Details: My ClassicFetish™ Experiential Theater Soirees
 Take the Quiz to determine what type of participation will be the most fun for you!  Have FUN with this 2-minute quiz to find your best role in My ClassicFetish™ Experiential Theater Events!
This Project is a public experience in an extremely private and exclusive environment(s).
AGAIN, YOU MUST FOLLOW ALL OF MY INSTRUCTIONS if you wish to participate in MY GIFT TO YOU IN MY DOMAIN.
 Be advised that under NO circumstances will your application be considered without photos.  Read My Photo Guarantee.
---
 Participation In My Events
So, if you're new here, I design environments with the kinds of Quality Fetishists who compliment My Energies. I always present events with class, grace, and excellence. (I wish that I could find other events on My level of enjoyments instead of always having to create them… — hint, hint!)
As always, My Events are chef-catered, in a completely-private (no walk-ins), clean, and comfortable, Midtown space with an elevator — and NO cameras anywhere. And, as always, to ensure that Quality Fetishists are in attendance, ALL ATTENDEES MUST submit a complete application. For this special, upcoming soiree, it will not be necessary to meet with Me in person prior to attendance — a quick, Skype interview (see below) will suffice. However, photographs MUST be submitted with your application for maximum security. No one will be admitted to My Private Spaces without providing the photo(s) I require or by adhering to special preparations (as provided for in the Event Application Form) — end of discussion.
My Photo Guarantee
For those who have issues with providing photographs: I am the ONLY person who will see and maintain records of Your photos and answers to the application questions. I personally guarantee that your confidentiality will be treated with the same respect that is given to everyone else who attends My Events and the way that I desire to be treated. What happens in My Domain, stays in My Domain. Providing your photos:
(1) ensures that EVERYONE is protected;
(2) keeps away the trolls and other "gruesomes;" AND
(3) ensures that MY DOMAIN — which includes MY spaces and ALL of the people whose trust I've earned — remains secure.

ALL applicants are carefully screened for participation. Do you realize that this means that I give the time to actually communicate with each and every attendee and potential attendee? Such is My Commitment to Excellence.
If My process is a problem for you, My Current Events are NOT for you. Stay informed by reading My Newsletters for future Events that you can attend.
Specific Details are provided ONLY to screened applicants.
---
Prepare For My Events!
WARNING: Read My New Rules 2017
Please READ "What's Available & Not Available" to understand how you may participate.
The ONLY exception to this practice is IF you choose to engage My Event Design skills for an event(s) that meets your preferences and fits within My Respect Zone (see below). I will not participate in anything that offends My Integrity. Then, participants will be selected to fulfill the dynamics of your event.
Also read How Attendance Works and please pay attention to the Reality Check because if you want to play with The Divas, you have to step up to the privilege.
Review:
How To Attend My Events – read everything – so that you don't set yourself up for disappointment and, even more importantly, so that you don't annoy Me. First impressions are lasting and once you show Me that you don't care to respect the work and time that I put into creating Excellence in My Domain by following instructions the first time, you won't usually get a second chance… That goes for Dominants as well as for submissives.
Please pay close attention to What's Available & Not Available and How Event Attendance Works.
Soiree Attendance Contributions
UNDERSTAND: My current Soirees are even more private, elegant, and discrete than what I've made available to the discerning public in the past. Having grown intensely bored with the self-obsessed attitudes of "kinksters-playing-fetish," I'm only interested in creating Soirees with the level of sophistication that I enjoy with Quality Fetishists.
Know that I do NOT make money from My Events and all proceeds go to My Charities. However, for small Soirees, participants contribute to costs for the Event. I don't do "budget events" (there are enough of those out there) and I don't hold My Events in venues with surveillance cameras…
If you want Quality, you must be willing to invest in it. So, if you're on a tight budget, save up! And remember how many events remind you that you get what you contribute? Details are ONLY provided to members of My Mailing List and specifics are ONLY provided to pre-screened attendees.
---
Opportunities for NEW submissives & FUN Assistants
NOTE: I am NOW interviewing staff, assistants, and performers for My New Venture — CLICK HERE to apply! Performers, please prepare a short video (or detailed photo montage) of your performance to show Me. Staff, please prepare check-able references. All others, see below.
I regularly offer opportunities for cool people to experience the glories of My Domain and Events by offering their services to assist Me and My Guests. I am interested in "keepers" — people who will become part of the Fetish Family and be worthy of being adored — and this is the perfect chance to test the waters! These opportunities are NOT limited to submissives. Dominants, switches, "whatevers" are encouraged to apply as long as you can respectfully pay attention and follow instructions. And if I really like you, I may invite you to spend some time with Me in the sun-sea-sand!
Soiree Assistants & submissives APPLY HERE. (Dominas please introduce Yourselves above).
I am continuing My interviews for hardcore masochists for private and public performances, Mentee training sessions, and Play — of course! Play, Play, Play! This opportunity may include all-expense paid travel. Hardcore Masochists APPLY HERE
Please note: I have planned Personal Play Soirees for new associates to join Me and My Fetish Friends. I will not announce these Events to the public, but new folks who vibe with Me will definitely be invited for decadent delights Mss. Didi* style!
---
Domina Play Soirees
Domina Delights!
Coming in 2018!
If you're gong to make New Year's Resolutions, resolve to BE BETTER and have BetterFetish™!
I am planning ClassicFetish™ Thrills for 2018! GET EXCITED!
On My Mind to create:
I create the kinds of events in the kinds of environments with the kinds of Quality Fetishists who compliment My Energies. I always present events with class, grace, and excellence.
My Events are catered, in a completely-private (no walk-ins), clean, and comfortable, Midtown space with an elevator — and NO cameras anywhere. And, as always, to ensure that Quality Fetishists are in attendance, ALL ATTENDEES MUST submit a complete application.  No one will be admitted to My Private Spaces without providing the photo(s) I require or by adhering to special preparations (as provided for in the Event Application Form) — end of discussion.
ALL applicants are carefully screened for participation. READ PARTICIPATION DETAILS ABOVE.
 To Attend
If You are a Domina who wishes to join Us, please Introduce Yourself HERE.
Soiree Assistants & submissives APPLY HERE.
---
10 Domina101™ Tips Video
I receive numerous requests for answers that I've already written and most of those answers are presented in My 10 Domina101™ Tips offering.  So, [snark alert!] since too many folks operate with the attention span of gnats and reading more than 140 characters seems to be an issue, here's a little video that outlines the basics.  IF you want more detailed info, READ.
---
Domina101™ Online Lecture and Q&A
To Be Announced 
The last Domina101™ Session addressed ways that You may (unknowingly) sabotage Your Domain Desires and I offered exercises and techniques to get and keep You on track to Maintain Your Domain Your Way in Happiness. Suggested Reading:
The Domina101™ Collective Training via webcam and in person in NYC is in full swing! Enjoy a comfortable environment to learn, to share, and make personal connections to support Your Dominance. For more information, please read and Join Us!
---
Webcam Workshops
Coming in 2018!
REMINDER: My Webcam Workshops and My Events are fundraisers for My Charities.
x
How You Benefit from My Workshops
There are 3 types of Fetishists:
~ "Fronters" go through the motions, thinking they look good "faking-the-fetish" while the people with skills silently dismiss them — well, usually talk about you behind your back;
~ "Punters" can kick the ball but that's all the "game" they've got (unlike football kickers who are often the reason games are won). These folks maybe watched a YouTube video or even attended a FREE demo and believe they know all they need for what they want. This attitude makes for mediocre Fetish experience because there is no opportunity for the dynamic of giving & receiving and nothing beyond the plateau of what you limit yourself to believe is satisfying; and
~ "Artists" who have honed their skills and who not only look good doing what they do, they don't have their energies "vampired" by the fakers-takers-shakers-noise-makers because they know what to look for and what to do for BetterFetish™ as a lifestyle.

EVERY time I conduct one of My Workshops, whether online or in person, I receive the same comments:
"Wow, I never thought of that before…"
"Oh, wow, that IS true…"
"I do/they do that and it's not what I want…"
"I didn't know that…"
"That changes everything…"
One of the greatest benefits of having a Quality Fetish Family (do you have one?) is having access to a plethora of knowledge from real experience. True Fetishists share knowledge because We want more people to have Quality Fetish — especially with the inundation of attacks on Our Scene and Lifestyles from the money-mongering-pimp-mentality-exploiters and the "spawn of stink-kink" blemishing The Scene. As anti-social websites attract more undesirables, there is less that makes you feel, "Ahhhhh" and more "ugh-yuck!"
Even IF you REALLY DO have what you want, give yourself the opportunity to acquire new perspectives to learn what Y/you need to know to make your fantasies Fetish Realities. Make it easy on yourself. What do you have to lose (really think about that)? And you'll contribute to My Charities while gifting yourself.
NOTE: if you're having a ca$h-flow problem, contact Me with your useful skills and talents (NOT kinks).
All Webcam Workshops are $25, 2 hours, and include a lecture and Q&A. Privacy assured from checkout and throughout each event.
~~~> Workshops for YOUR Private Group Available
To be alerted of upcoming Workshop dates, make sure you're on My Mailing List

---
Currently on Ask Mistress Didi*
Tips and Tools to include in your Play Bag for the safest and most excellent Play!
---
New Anti-Stalker Resource
I was contacted by a lovely person from CallerSmart who offered some most-excellent resources to add to My article, "How To Stop A Stalker." CallerSmart provides an excellent resource on cyberstalking and what to do if you are a victim, along with a very, cool app that helps you identify mystery callers and block those you don't want to hear from ever again. Definitely, check it out!
---
Upcoming Events
More Events Will Be Announced Soon
Be certain you're on My Mailing List for Workshop dates and other announcements.
---