By clicking on any links contained herein, you agree to the terms provided

here

and that you are of legal age and not offended by the material contained in these locations.
Have a BetterFetish™ Scene in 2015!

PLAY SOIREES November 21 & December 12

Opportunities For Party Service Assistants
---
Combating The Horrors of Impending Holidays…



~

2 PLAY Soirees

~ Nov. 21 & Dec.12 Midtown NYC


& A Domina PlayDate Affair

– TBA


~~~> By Invitation Only ~ APPLY


~~~

>

Party Service Assistant Opportunities


~~~

> Hardcore Masochists

Wanted


~ My NEW Fetish THRILL!


~~~

>

EvotionWearables custom chastity devices




~~~

> The Diva Keyholders Club!
~

Webcam Workshops


~~~>Fetish Safety & 50 Shades of Foolishness™
~~~>Domina101™ & The Superior submissive™


~

Grand Audience Reviews


~

Chuckle Alert:

Why I Don't Do Thanksgiving


~

Domina101™ Mentoring Groups
~~~

>

Next Session: Preventing Superficial submission


~

Ask Mss Didi*

~
ClassicFetish™ Resources
---
Preparing For The Extra-Selfish Season…

Not to foo on your fa-la-la, but the holidays disgust Me with all of the hypocrisy of phony, "good will" from the same shxtty people you detest all year long.
That and the fact that Christmas decorations have been forced upon Us since OCTOBER… Way to kill any joy for a season — all hail the almighty-god-the-dollar… But this is not why I'm bitching…
I have 2 separate campaigns: 1 for the everyday people and 1 for those who have an interest in The Scene. With all of the FREE goodies I give and all of the unique events I create, WHY IS MY SCENE CHARITY WATER CAMPAIGN EMPTY?
Show some appreciation and please donate whatever you can to My Charity Water Birthday Campaign to bring clean water to people in places where water is a luxury.
Can you imagine not even having faucets for water to come from? Or having to travel (most of the time, walk) several miles to obtain drinkable water? There's something for you to be grateful for and add to counting your blessings every day!
---
PLAY SOIREES!!!
NO ONE enters My Domain without complying with The Rules. Strict Security applies to protect everyone — NO exceptions. PHOTOS REQUIRED with Event Attendance Applications for creep control. I am the ONLY person who views and maintains records. What happens in My Domain stays in My Domain and this policy is insurance for Our Privacy.

If this policy is a problem for you and you wish to attend an Event, you may arrange to meet with Me in person and treat Me to a glass or 2 of champagne and hors d'oeuvres (lunch/dinner is better) while I check you out. This policy has always yielded some of the most marvelous experiences and lovely, new people to join Me & My PlayMates! It puts Us all at ease for more, sensually-stimulating Soirees!

The PartyDomme Play Soirees
Saturday, November 21st & Saturday, December 12th ~ 8pm-1am
Midtown Manhattan NYC, BY INVITATION ONLY ~ Strict Security Measures in place for everyone's safety
'Tis the season for good, ol'-fashioned, PLAY Parties with Dynamic Demonstration Performances to get the juices flowing!
Couples, Triples, and opportunities for select singles to attend!
Chef-catered delectables & bubbly beverages
PRIVATE, CLEAN, Comfortable Space conveniently located in Midtown Manhattan
Elegant Ambiance enhanced by Music custom-mixed according to Mss Didi*s PleasurePain™ specifications and played at an enjoyable volume
Party Favor Keepsakes to Play with
Respectful people, good vibes, safe-sane-consensual environment
Expert Fetish Performance Demonstration
Newbies welcome & personally protected by Mss Didi* (not that protection would be necessary at any of My Events)
2-Ladies Special Admission
Yes, do DRESS! But full-Fetish attire is not required. Our Party Photographer is provided and you receive ALL of your photos (you can wear a mask or don't pose for pics if you don't want to be photographed). I provide an online, private photo album for attendees ONLY. Event Mementos are marvelous! (No other photography of any kind is permitted.)
The Domina PlayDate Affair
For The Domme To Play Her Way ~ By Invitation Only – TBA

Domina PlayDates are Elegant Fetish Fun in a Private, Midtown NYC Salon for Creative & Intimate Play!
An AFTERNOON or EVENING of delightful indulgences, hors d'oeuvres & a bubbly toast. The Soiree is small with a limited number of attendees, so first to secure participation, first to Play! Couples plus…
The upcoming Domina PlayDates bring in a new format where Dommes can Play with their own submissives and/or with "Party subs" who have been carefully screened and selected for Our amusements.
CFNM = Clothed Females Nude males.
Single male participation with screening selection process. NO sam's/brats. BEST behaviors ONLY.
Opportunities for FUN Assistants
As you may know, I regularly offer opportunities for cool people to experience the glories of My Domain and Events by offering their services to assist Me and My Guests. I am interested in "keepers" — people who will become part of the Fetish Family and be worthy of being adored — and this is the perfect chance to test the waters! These opportunities are not limited to submissives. Dominants, switches, whatevers are encouraged to apply as long as you can pay attention and follow instructions.
And if I really like you, I may invite you to New Year 2016 with Me in the sun-sea-sand! Soiree Assistants APPLY HERE
I'm also interviewing hardcore masochists for private and public performances, Mentee training sessions, and Play — of course! Play, Play, Play! This opportunity may include all-expense paid travel. Hardcore Masochists APPLY HERE
---
Webcam Workshops
REMINDER: My Webcam Workshops and My Events are fundraisers for My Charities.
x
Why Take These Webcam Workshops?
Well, you don't have to — you can always read everything I've graciously provided for free on My Ask Mss Didi* Blog. Although a lot of what I present in My Workshops is not written there, you can always spend even more time figuring out what else you need to know and keep your fingers crossed to search the internet to find intelligent information. If you take My Webcam Workshops, you can spend 90 minutes enjoying the condensed version of what I've written and more AND ask Me questions directly in real-time. Of course, you can always continue being happy, successful, and satisfied with your Fetish situations doing what you're already doing… Isn't it wonderful to have the choice?
50 Shades of Foolishness & Fetish Safety, Tuesday 12/1, 8-10pm ET is the What To Do WHEN… Don't be sorry, be prepared.

Domina101™ Webcam Workshop, Tuesday 11/24, 8-10pm gives you the tools to enhance your confidence, stamina, and Self-Love to define, maintain, and fortify your Domain. Check out a Complimentary Domina101™ Prep Guide.
Superior submissive™ Webcam Workshop, Tuesday 11/17, 8-10pm teaches how to approach a Dominant; terms for communication; how to approach task service; presenting safety issues with potential Dominants; and much, much more to improve your success in finding the Dominant of your dreams! Check out a Complimentary Superior submissive™ Assignment.
Contribute to My Charities while gifting yourself. All Webcam Workshops are $25 and include a lecture and Q&A. Privacy assured from checkout and throughout each event.
NOTE: if you're having a ca$h-flow problem, contact Me with your useful skills and talents (NOT kinks).
~~~> Workshops for YOUR Private Group Available
~~~> Private, Personal Workshops to fit your schedule may be arranged. Ask Me (remember your manners)!
Click The Graphic for Full Descriptions & Benefits of My Workshops
& To Participate!
Be certain you're on My Mailing List for other Workshop dates and other announcements.
---
My NEW FETISH THRILL! – UPDATED: FEBRUARY 2016

EvotionWearbles Bespoke

Restraint Devices
Give up your freedom, not your comfort.
Introducing the world's first 3D printed, custom chastity devices. Granted, I have refined tastes and prefer high-quality in everything. Chastity has never enticed Me (in fact, it bored Me) mainly because I have never seen a device that wasn't bulky and unattractive (and made Me feel like cooties were growing in it!). Genital restraint is an interesting idea, but I could take it or leave it… UNTIL NOW!
Aside from the concept of a custom-made-to-fit, 3D printed, ingenious design for an evolutionary, restraint experience, the use of a piercing takes the chastity experience to the next level! Evotion cages are truly inescapable short of cutting the device off, leave no pressure on the piercing, and always stay properly positioned. How nipples-erectus!
This weekend, I am granting My latest worthy, submissive who has just received his unique Evotion cage the Gift of Keyholding! I will share Our experiences in the next Newsletter!
If ever there was the perfect holiday gift, this is it! Make a Domina and yourself happy and GET YOUR EVOTION CAGE TODAY! No Domme to hold your key? No worries:
Join The Diva Keyholders Club
I'm so excited about this amazing creation that I've teamed up with a few, gorgeous Dominas (and recruiting more) to create The Diva Keyholders Club so that lucky chastity-subs can join Us in the New Era of Chastity Adventures! The possibilities are endless! Attention Dominas and chastity-lovers of all kinds, click here for More Club Info…
---
Read Grand Audience "Speed Domming™" Reviews!
I've decided to publish reviews from Attendees of some of My Events again. Click the graphic for what Attendees of Grand Audience: Interviews With The Dominants 10/22 had to say. You'll be able to tell who made connections AFTER reviews were posted and who didn't just by their presentations… You can't?
You can also tell who received personal invitations to My recent private, Play Soirees. You can't tell that either?
That's because you haven't learned what I share in My Domina101™ and The Superior submissive™ Workshops.
You can fix that, take the Workshops, make your life a LOT easier, and be a positive contribution to The Scene ~ SEE ABOVE. And to the Grand Audience attendees who haven't heard anything back from anyone, now's your chance for future success.
An ounce of prevention is worth a pound of cure. — Old Wives' adage
---
Why I Don't Do Thanksgiving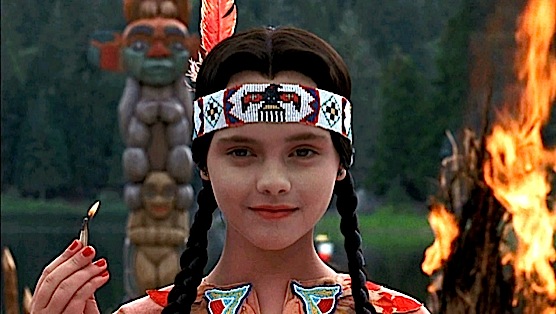 First, My many thanks to all of the wonderful people who invited Me to their Thanksgiving feasts! It was so thoughtful and gracious of them and I consider it quite an honor to be asked to share their dinners with them. Really, I am truly aware of how blessed I am to be cared for by so many. (To those who invited Me and read this, I expect you to be laughing at most of it as you do! Be certain to invite Me to other gatherings, though!) So, as I politely declined, I waited a day or two and then told My real reasons for not doing Thanksgiving…
---

Domina101™ Mentoring Group in NYC & On The Web
Next Session: Preventing Superficial submission Before You're Annoyed

The Domina101™ Collective Training via webcam and in person in NYC is in full swing! Enjoy a comfortable environment to learn, to share, and make personal connections to support Your Dominance. For more information, please read and Join Us!
---

Currently on Ask Mss Didi*
Fakers-Shakers-Takers-Noise-Makers. I devised the term, "fakers-shakers-takers-noise-makers" to refer to "time-wasters" who are part of the confusion of the mainstream's foray into The Scene. Knowing the signs of "wasters" prevents acts of vampirism on Our precious energies.

I recommend that you also check out The Difference Between Fetish and kink. Refer the people you encounter to this article and use these keys for ease in your Fetish experience.
If you are not part of the solution, you are part of the problem.
The Contents page of AskMssDidi.com has summaries of the articles for more comprehensive reading. Take advantage of My Gifts of Domain Maintenance Training Techniques for BetterFetish™!
---
Join My MAILING LIST
If you have not already done so, PLEASE take a moment to join My Mailing List here. You can also subscribe by RSS feed — see sidebar.
---
ClassicFetish™ Resources
See articles at the bottom of this post.
---
Stimulations

Hope you enjoyed your Halloween!
Enjoy Life!
Always MY Pleasure, Mss Didi*
contact Mss Didi* Blackthorn
Related articles
Save
Save